Free Heart Digital Stamp Gift Bags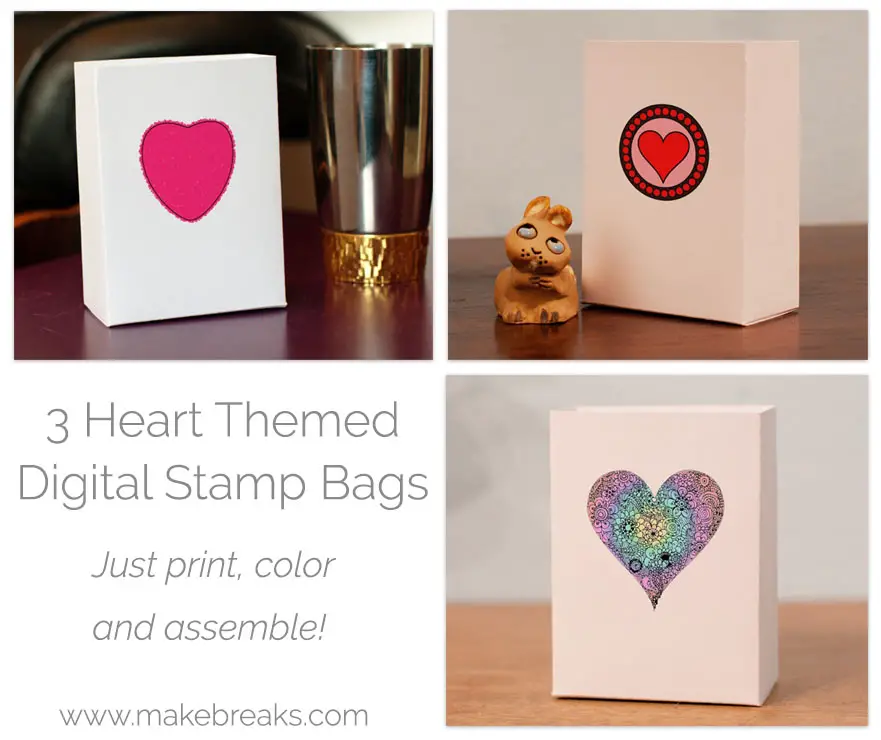 These heart themed free digital stamp bags are the ideal mix between digital stamps and DIY gift packaging. You don't need to worry about the placing of the stamp onto the bag template – we've already done that! All you need to do is to print the template, add color as you wish and assemble the bag. If you need help making this gift bag, you'll find we have a photo tutorial for you here!
There are three different bags in this collection and you can download them below. The bags feature a heart, a heart in a round pattern and a doodle filled heart.
Don't forget to check out the other Valentine's Day free printables we have for you 🙂
Be the first to know of new freebies and other fun things! SIGN UP HERE 🙂
Happy coloring 🙂