Looking for unicorn themed activities you can do while staying at home? We have a range of free unicorn printables including coloring pages, games and puzzles. Check them out below 🙂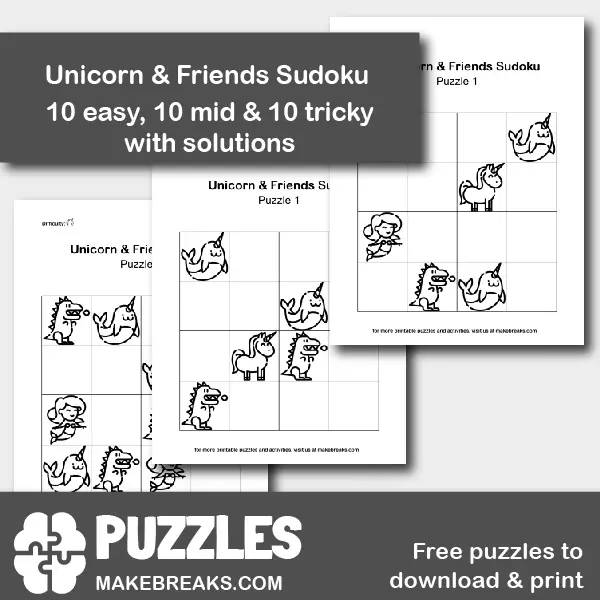 Unicorn & Friends Sukoku
Here's a fun puzzle activity for young ones or people who want a few quick sudoku puzzles to do. There are 10 puzzles in each of easy, medium and tricky – and these are image puzzles, so you will find image tiles in the download file for you to complete the puzzle.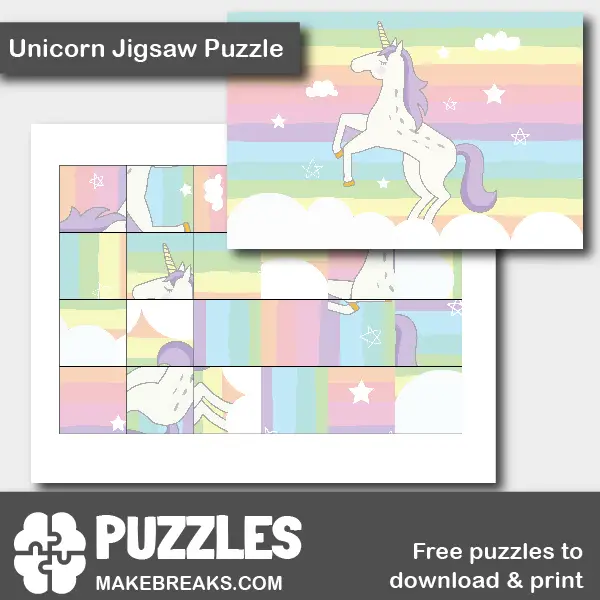 Unicorn Jigsaw Puzzle
This free printable unicorn jigsaw puzzle features a unicorn and rainbow image which is divided into squares.
Just print the puzzle and cut out the pieces to make a cute and engaging unicorn puzzle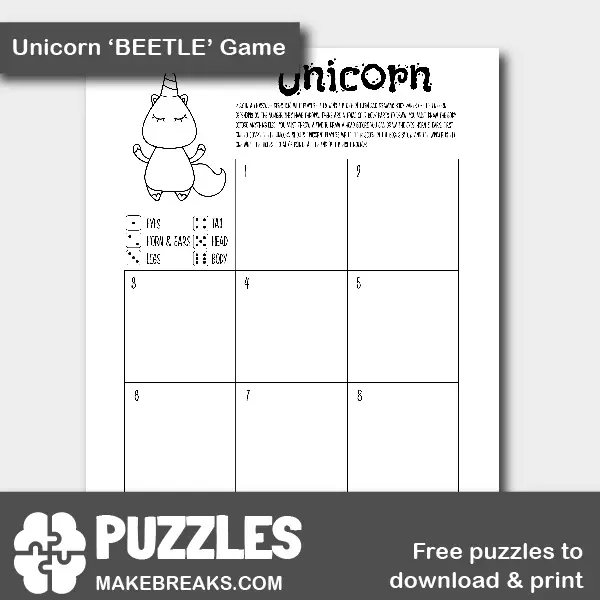 Unicorn 'Beetle' Game
Here's something a little different! This is a unicorn 'beetle' game. All you need to play the game is the printable pages which you can download below and a dice (if you don't have a dice, we have a free printable dice model you can download HERE)
Don't worry if you have never played before, you'll find instructions on how to play this fun family game below.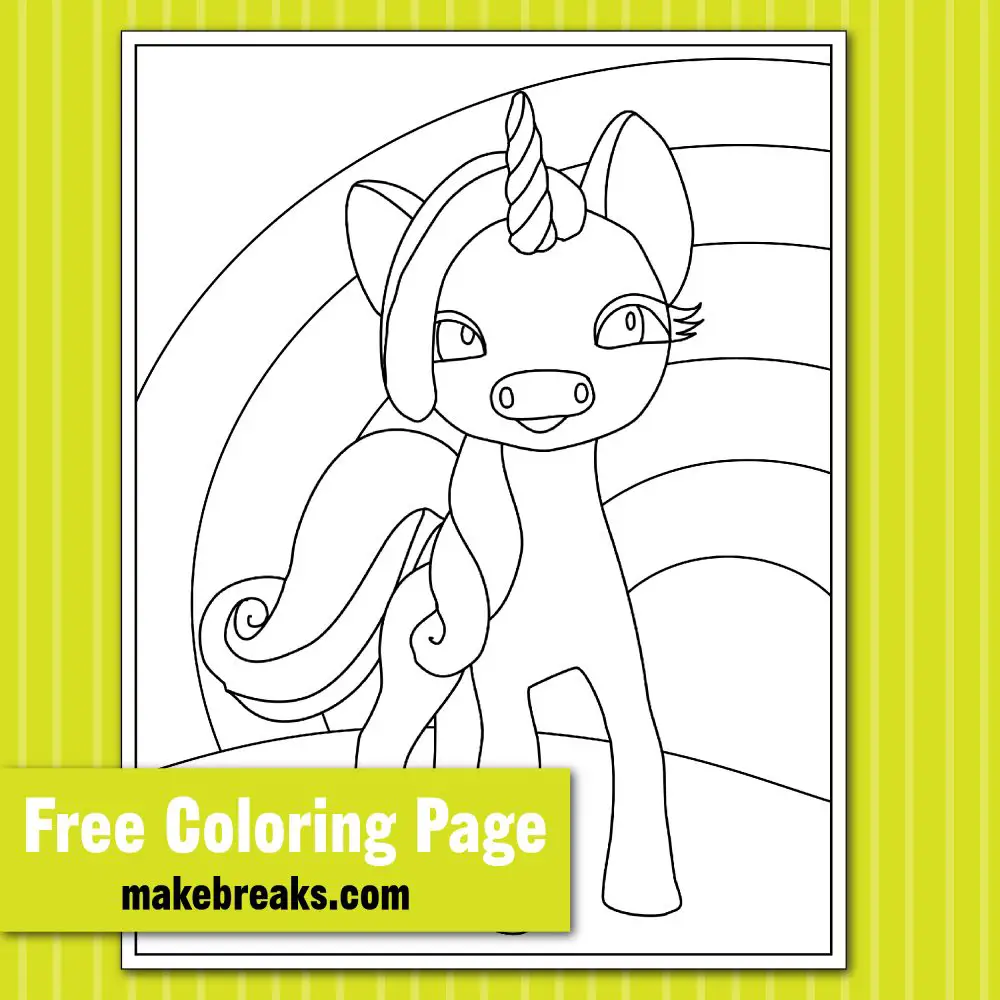 Unicorn Coloring Page
Here's a cute unicorn with rainbow coloring page. The rainbow theme is also good for stay-at-home activities and to show support for others. Oh, and don't forget we have loads of other free coloring pages you can download HERE)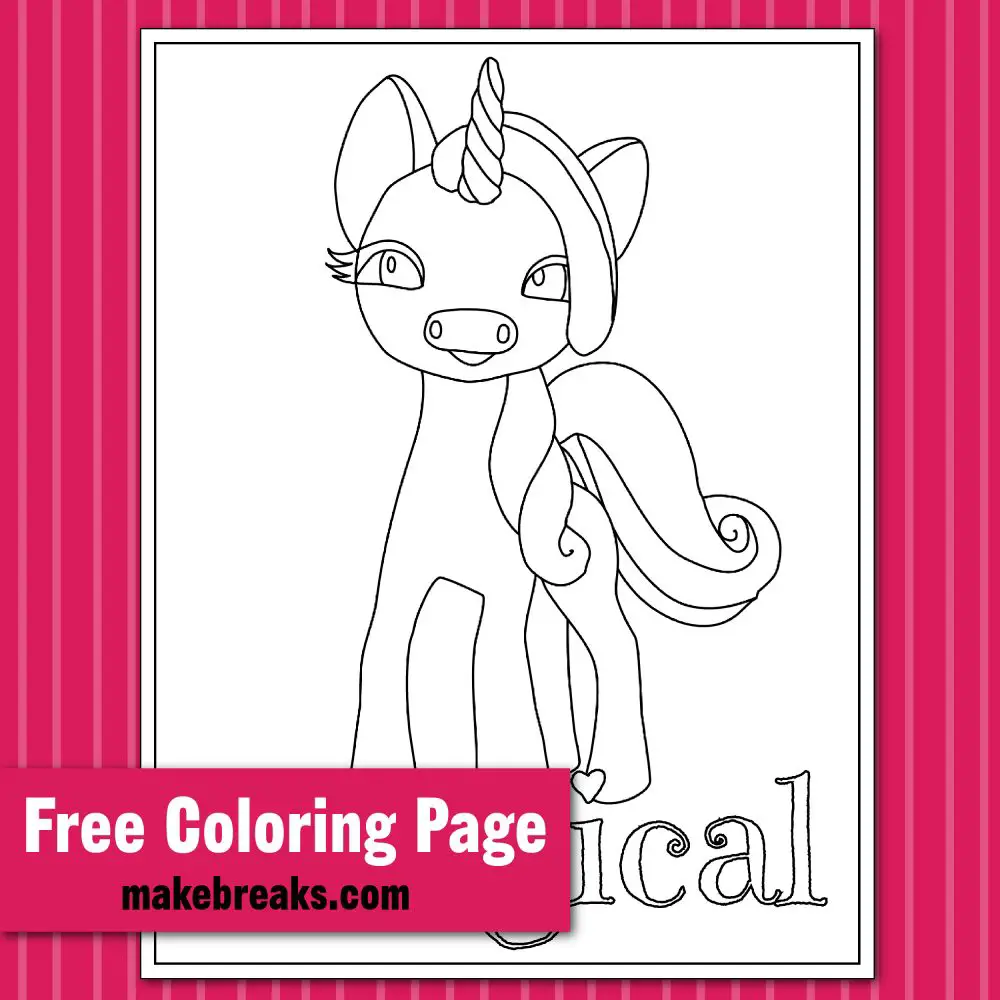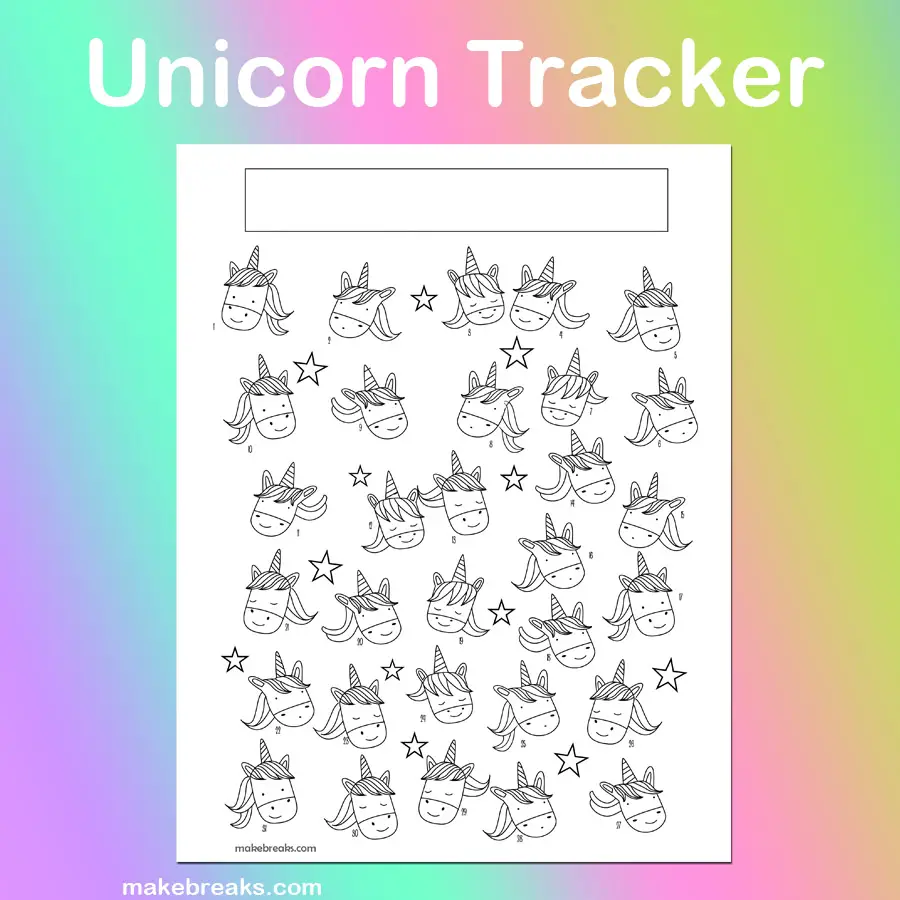 Unicorn Habit Tracker
This cute unicorn habit tracker can be used to track your habits over a 30 day period. This is a great way to establish new positive habits. You could also use this tracker as a countdown page or for any other purposes where you need to track a number of days
We have loads of other free trackers you can download HERE).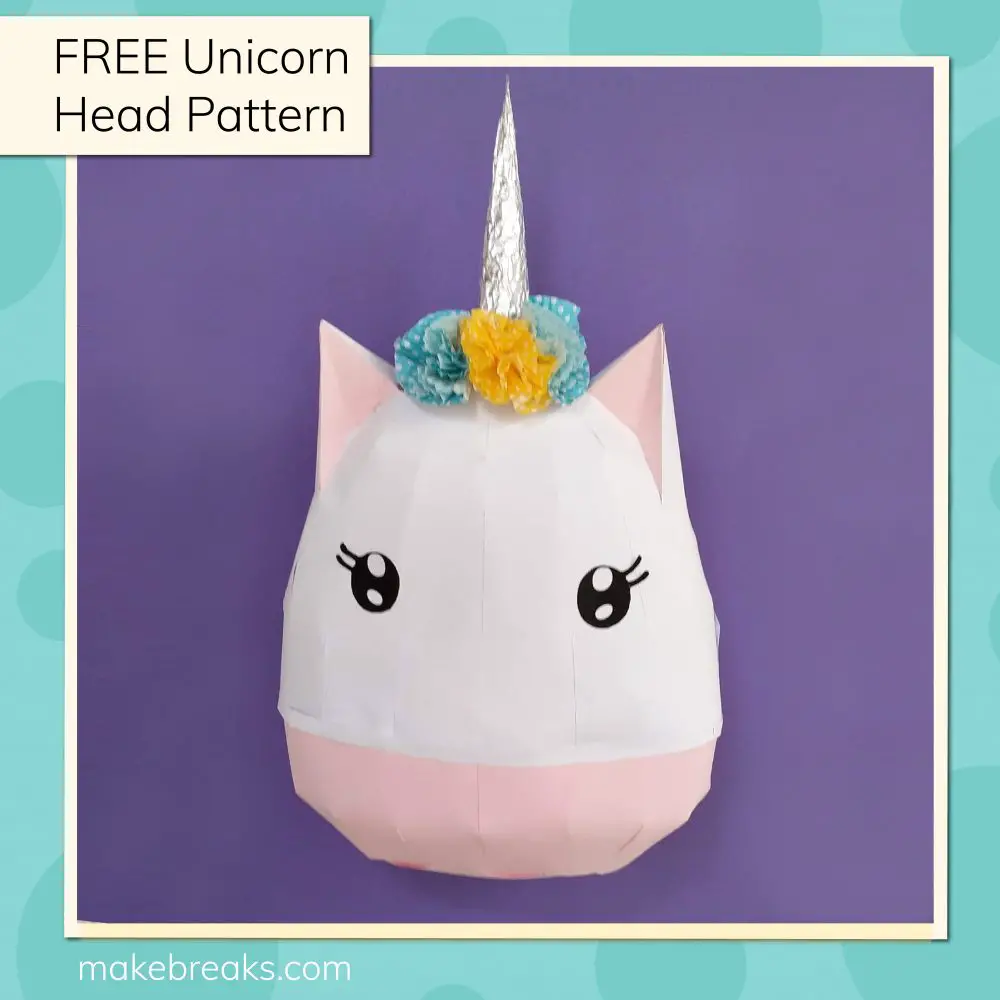 Unicorn Head Paper Model
Create your own 3d paper unicorn head. This free unicorn head 3d model will create a magical unicorn head to decorate your house! It's also a fun and engaging activity to while-away a few hours.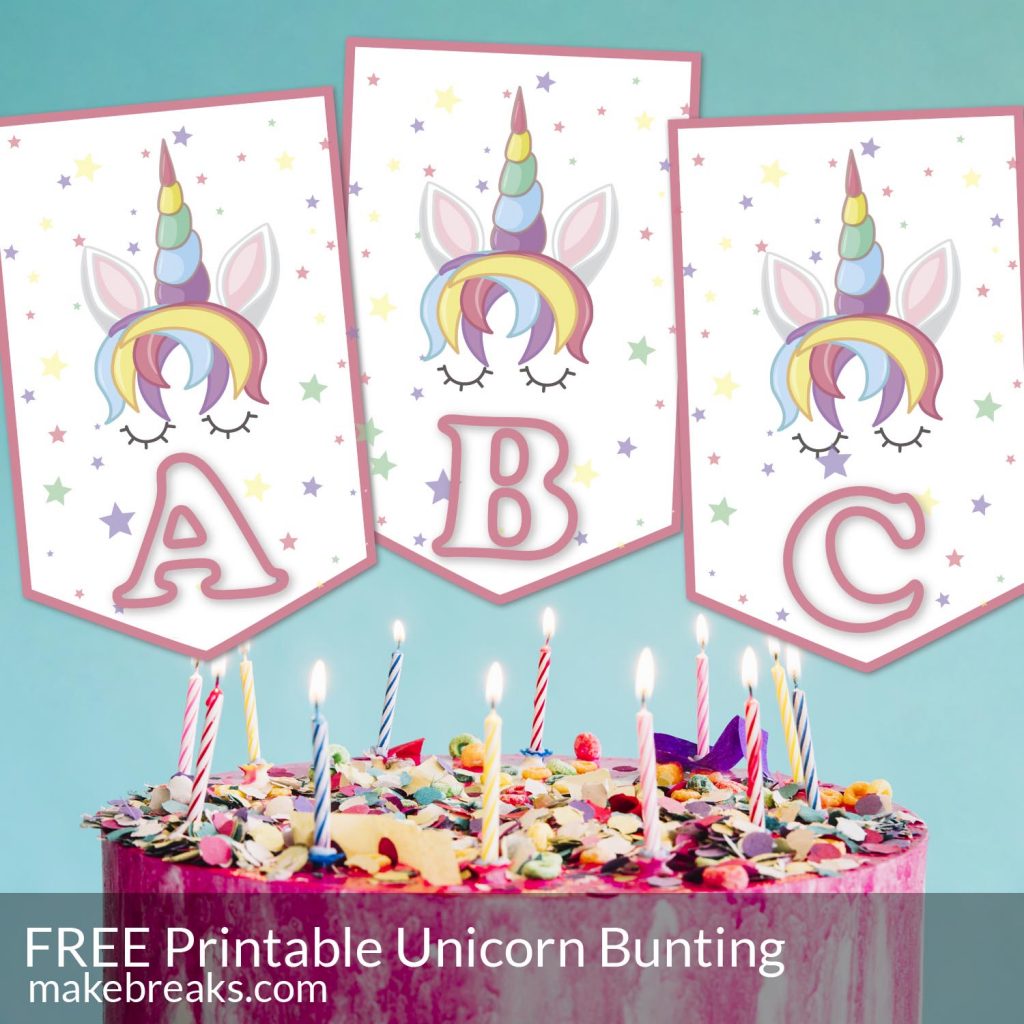 Unicorn Letter Party Bunting
This cute unicorn letter bunting features 26 bunting images each featuring a letter of the alphabet.
Print and spell out motivational words or phrases and hang around your house for some unicorn themed wisdom!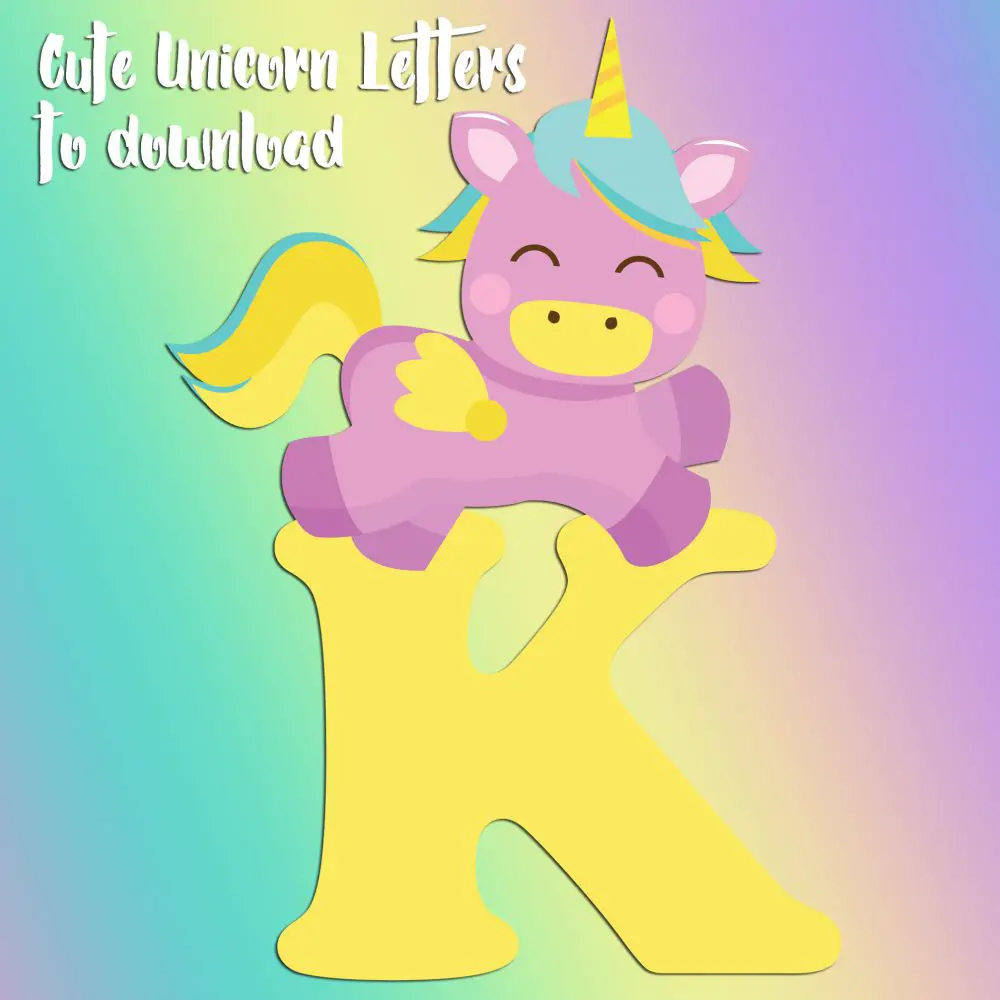 Free Printable Unicorn Alphabet
This alphabet features all 26 letters each one topped with a cute little unicorn.
Print this alphabet to make bunting and spell out words.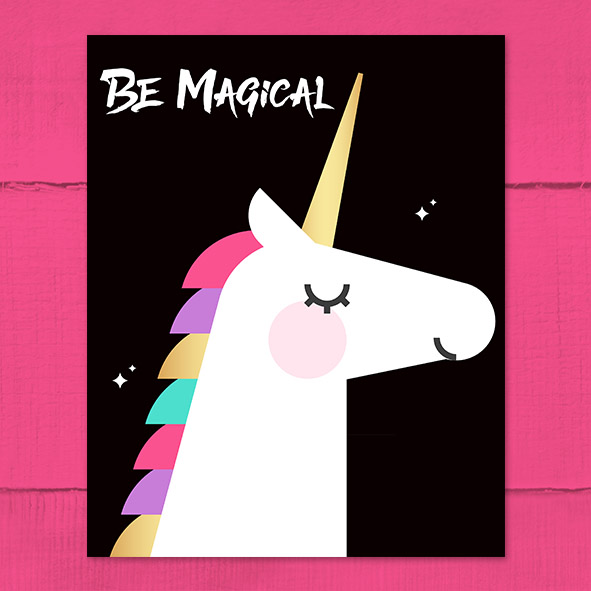 Be Magical Unicorn Poster
This 'be magical' poster will brighten up a place on the wall or print and give to friends to tell them you are thinking of them.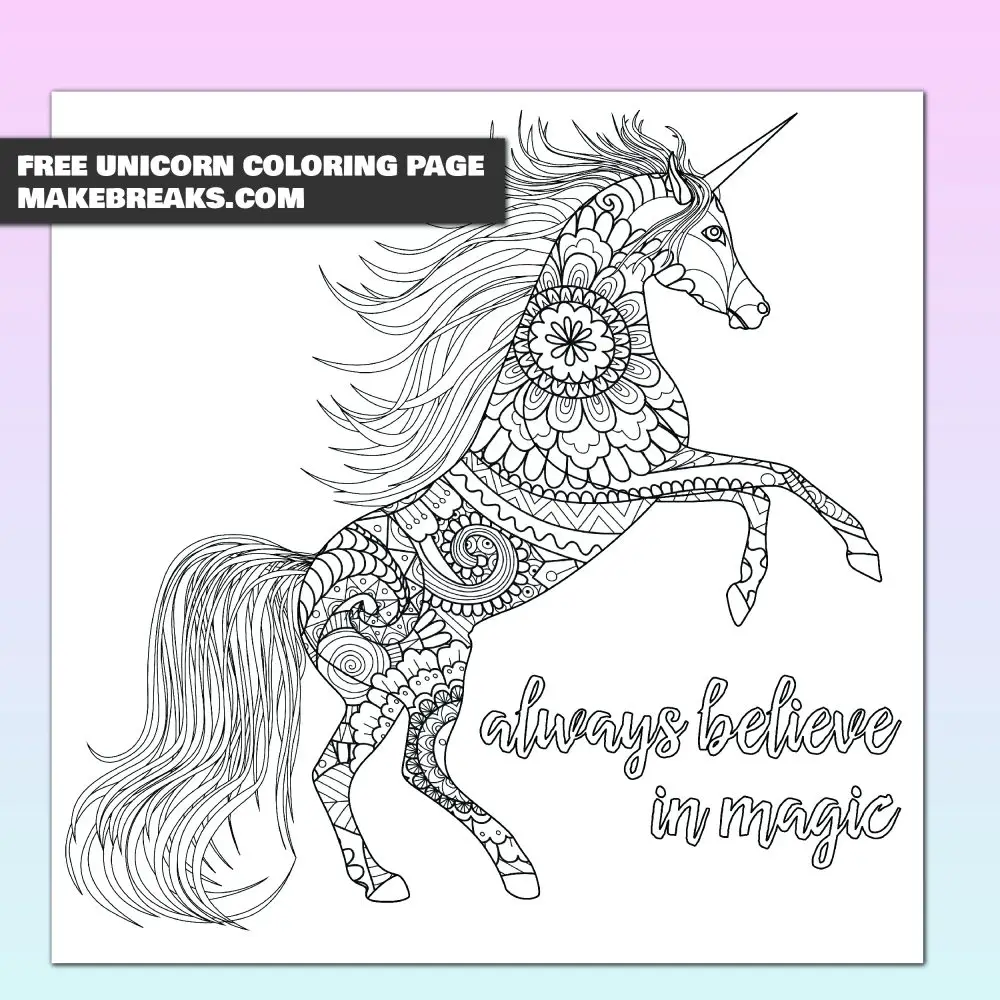 'Always Believe In Magic' Unicorn Coloring Page
This is a detailed coloring poster featuring a unicorn and the words 'Always Believe in Magic'. This will be a fun and engaging coloring activity.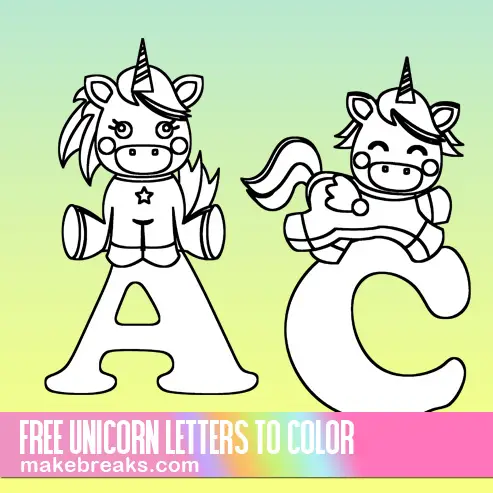 Unicorn Alphabet Coloring Pages
Here are all 26 of the letters of the alphabet to print and color. Each features a cute unicorn.
Want more freebies like this? Let us know how you feel